Interviews and Other Biographical Materials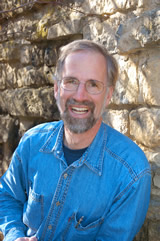 William Cronon
For additional biographical background about William Cronon, see the following:
"An Environmentalist on a Different Path: A Fresh View of the Supposed 'Wilderness' and even the Indians' Place in It," New York Times. April 3, 1999. pg. B7 available in pdf
William Poole, "Conservation and Patriotism: A Conversation with William Cronon," Land & People 18:2 (Fall 2006), 46-50. available in html or pdf
"An Interview with William Cronon," Scapes (Parsons New School for Design, Department of Architecture, Interior Design, and Lighting), 5 (Fall 2006), 34-45. available in pdf
"Landscape and Home: Environmental Traditions in Wisconsin," Wisconsin Magazine of History 74:2 (Winter, 1990-91), 83-105 available in pdf
"Afterword: The Book That Almost Wasn't," Changes in the Land: Indians, Colonists, and the Ecology of New England, 20th Anniversary Edition (New York: Hill & Wang, 2003), 171-85.